Invitation to the 4th international conference "The Challenges of Today"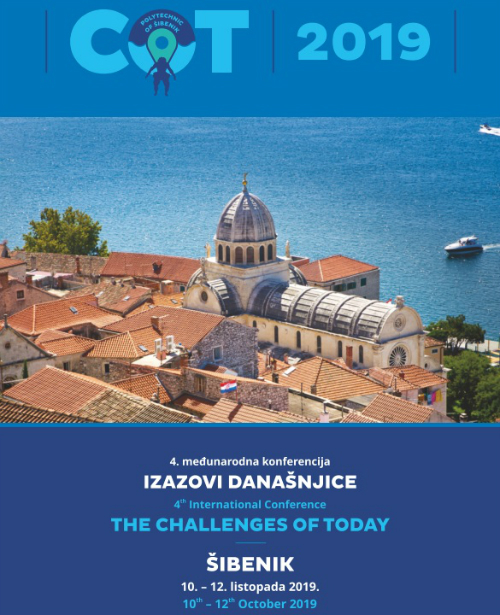 The Institute of Economics, Zagreb is partnering up with the University of Split – University Department of Professional Studies and the Polytechnic of Šibenik for the 4th international conference The Challenges of Today, which is organized by the Polytechnic of Šibenik and which will be held from October 10–12, 2019 in Šibenik, Croatia.

This year's conference is focused on digital transformation primarily due to its impact on the development of the economy, which makes it a challenge but also an opportunity to strengthen the competitiveness of economic entities. Digital transformation involves not only the introduction of new technology into business, but is also connected with the person who uses this technology and is in constant interaction with all the stakeholders in the business process. Therefore, the emphasis of this year's conference will be focused on the legal framework of a technologically advanced business, the implementation of digital skills, and the investment and technology challenges that support digital transformation.

The organizer aims to bring together scientists/researchers and the economic community in order to jointly inaugurate new models and insights in promoting digital transformation as a motor of change and economic development through an interdisciplinary approach.

We would hereby like to invite you to present your current research and participate in the digital transformation.

Thematic fields:

Marketing and management
Technology and innovation
Gastronomy and tourism
Traffic and environment
Human resources
Accounting and finance
International business
Welfare economy
Public administration
Legal order
Foreign languages and media
and other relevant areas.

Paper submission:

Participants who will present their paper at the conference should submit their abstracts in Croatian and English by May 1, 2019 via website www.konferencija-vus.hr. Participants who are submitting their paper in English should submit their abstract in English as well.