Science Tuesday 'Leveraging Probability Distortion to Target Prevention? Evidence from a Lottery Experiment on Cardiovascular Risk'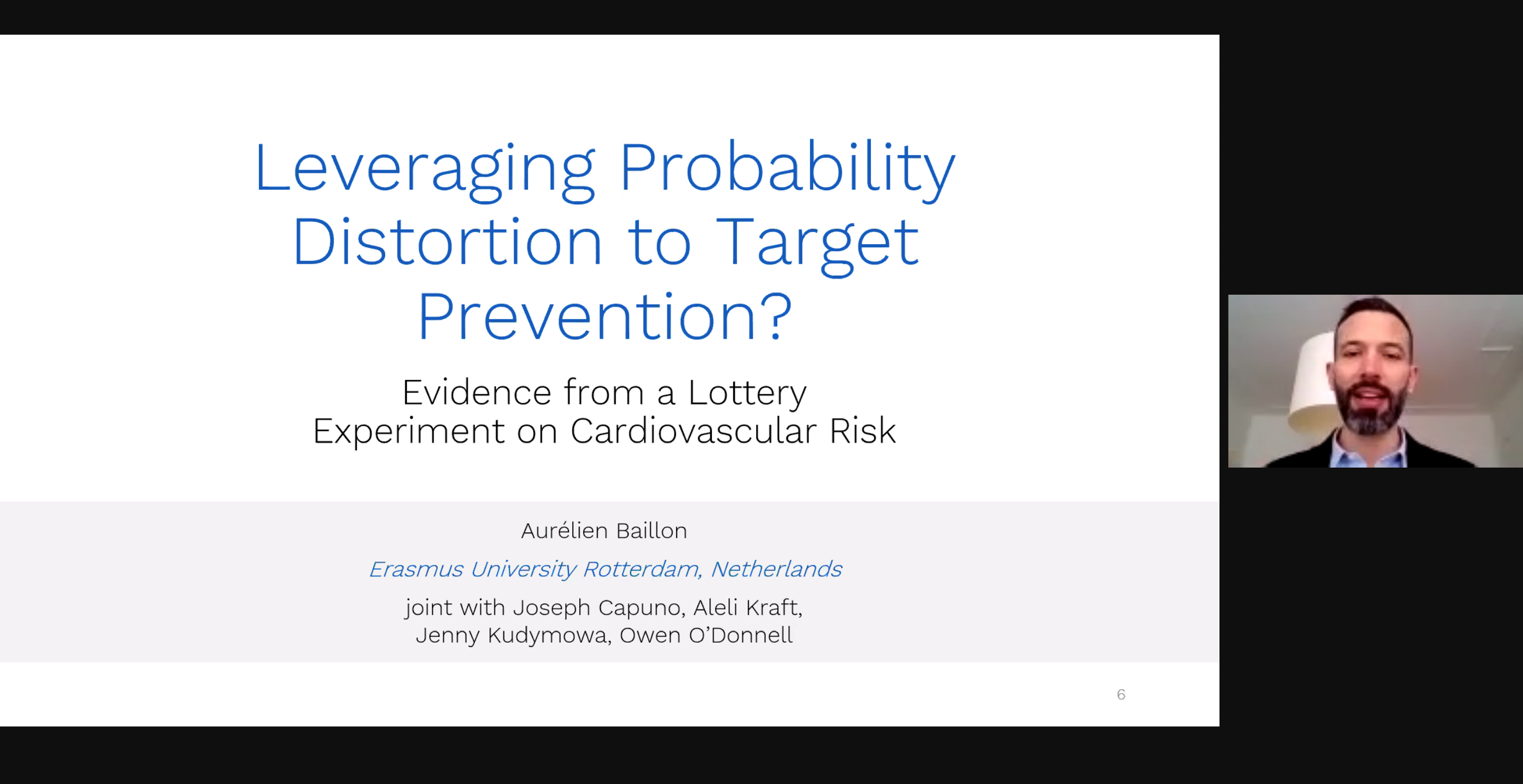 Professor
Aurelien Baillon
from Erasmus University Rotterdam held on Tuesday, April 13, 2021, his presentation on the topic
Leveraging Probability Distortion to Target Prevention? Evidence from a Lottery Experiment on Cardiovascular Risk
as part of the
Science Tuesday.
The paper is a joint work with Joseph Capuno, Aleli Kraft, Jenny Kudymowa and Owen O'Donnell.
Due to the COVID-19 pandemic, Science Tuesday was held this time in a virtual environment over the ZOOM platform.
For more about the presentation and the presenter, please see the attached
document
.