Project "Another world is possible (NAM)" successfully completed – the Institute of Economics, Zagreb and Rosa Luxemburg Stiftung Southeast Europe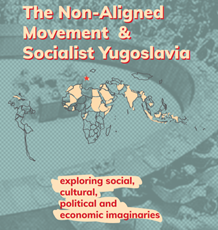 The four-day online workshop, Another world is possible: The contemporary relevance of the economic, social, political, and cultural imaginaries of the Non-Aligned Movement, held from February 23 to 26, 2021, concluded the project lead by Paul Stubbs, who successfully implemented all project activities within this project. Tajana Barbić, director of the Institute of Economics, Zagreb, addressed all participants at the first day of the workshop in a welcome speech. The workshop gathered more than 150 participants, among others Boris Buden, Budmir Lončar, Rada Iveković, Tvrtko Jakovina, Dubravka Sekulić.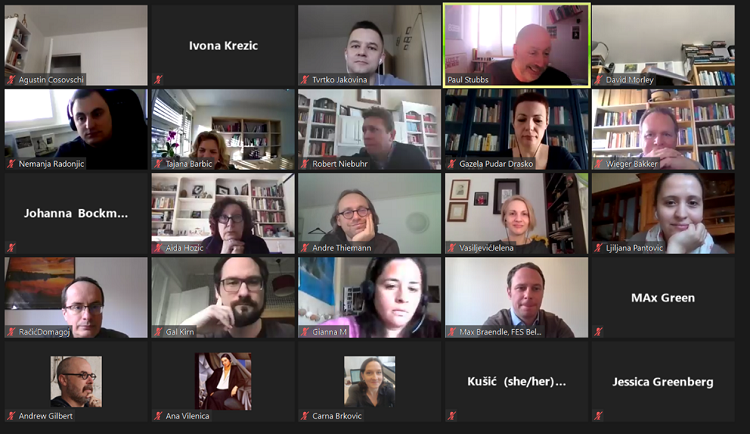 The project started in July 2019 and should have been concluded with the final conference in Belgrade, in March 2020. Considering the situation caused by the pandemic, the conference was postponed a couple of times. It was finally decided that an online workshop will be held instead. The workshop was organized in partnership with Rosa Luxembourg Stiftung Southeast Europe and the Institute for Philosophy and Social Theory from Serbia (more info at:
https://eizg.hr/news/events/workshop-the-non-aligned-movement-and-socialist-yugoslavia/5495
).
All project objectives have been met, while the project gathered many relevant experts, researchers, artists, activists, and individuals interested in the topic and has resulted in many ideas for new research.
A book, edited by Paul Stubbs, entitled "Socialist Yugoslavia and the Non-Aligned Movement: Social, cultural, political and economic imaginaries" is to be submitted to McGill-Queens' University Press, Canada in May 2021 and is expected to be published in 2022.
We would like to thank everyone for the support, cooperation and participation, and we look forward to new opportunities.
Videos of all four days of the workshop are available at the following link:
https://www.youtube.com/playlist?list=PLxYbh6oD_DS1qFPI7vBfU-3JjkhTuodQa
.