New book co-published by the Institute of Economics, Zagreb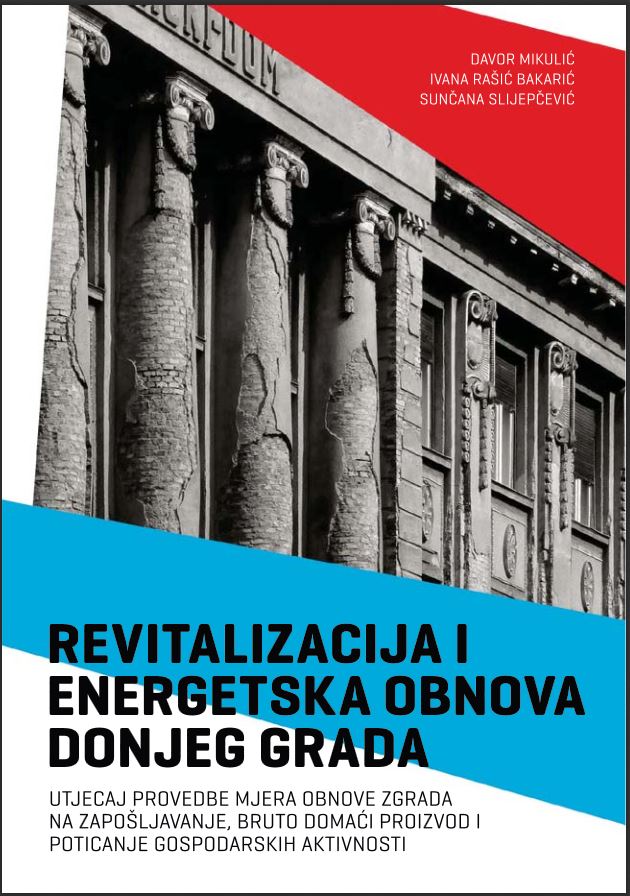 Revitalization and Energy Renovation of Donji grad: Influence of the Implementation of Renovation Measures on Employment, Gross Domestic Product and Incentives for Economic Activities
is a new book published by the Institute of Economics, Zagreb in cooperation with the
North-west Croatia Regional Energy Agency
. The authors of this latest edition are
Davor Mikulić
, PhD,
Ivana Rašić Bakarić
, PhD and
Sunčana Slijepčević
, PhD from the Institute of Economics, Zagreb.
The book was created as a result of the scientific research project of the preparation for the renovation of Donji grad―which has started in 2014―was commissioned by the City of Zagreb and executed by the North-west Croatia Regional Energy Agency. It aims to estimate the economic effects of the project of revitalization and energy renovation of buildings in the wider center of the City of Zagreb.
The results shown in the book will contribute to a better understanding of the importance of energy renovation from different aspects. The authors hope their approach and methodology might provide a good basis for additional research aiming to identify and estimate the effects of measures of energy renovation of buildings on the Croatian economy. They also hope this book will prompt new discussions on this topic among the scientific and professional public.