New edition of EIZ Working Papers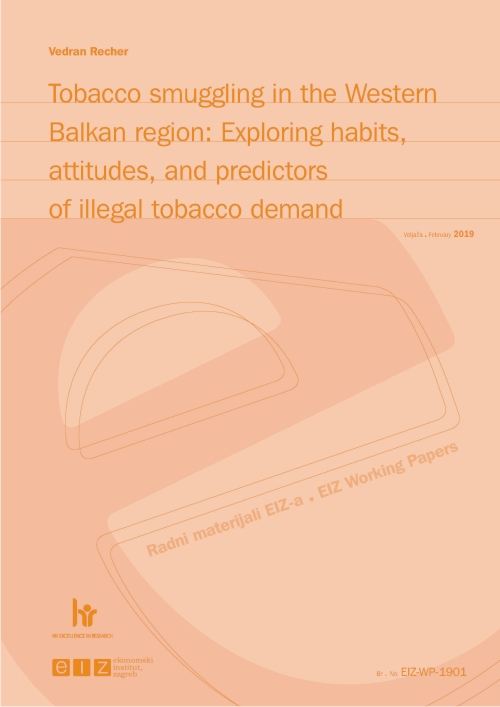 The latest edition of
EIZ Working Papers
brings the paper "
Tobacco smuggling in the Western Balkan region: Exploring habits, attitudes, and predictors of illegal tobacco demand
" by
Vedran Recher
.
This paper investigates tobacco smuggling in the Western Balkans, a region notorious as the main smuggling route for Western European countries. Data from a large-scale nationally representative survey from seven Western Balkan countries are used to explore smoking habits, attitudes about the illicit market, and predictors of illicit market demand. Our results show that, while there are substantial differences between countries in the prevalence of illicit market purchases, the attitudes of people across countries are not dissimilar. The logit model is estimated in order to analyze the predictors of illicit market buying. The results show that purchasing on the illicit market can best be predicted by variables approximating people's social status. People with lower income and higher levels of addiction are more likely to buy illegal tobacco.
The publication can be accessed via the Institute's website
here
.