New edition of Sector Analyses: Energy sector: renewable energy sources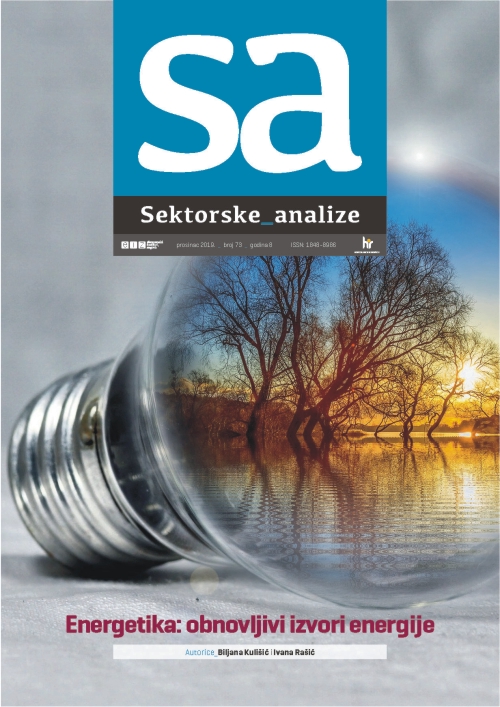 The latest edition of
Sector Analyses
brings an overview of the trends and developments in the energy sector: renewable energy sources. Year 2020 is a milestone year for the inventory of the common and national mandatory goals on reducing GHG emissions from the energy sector supported by a decade-long renewable energy policy. Those goals already have its follow up in the EU policy to 2030 with a reflection to 2050. The author of this issue,
Biljana Kulišić
*, provides an analysis of the key sector indicators for Croatia within the EU context with special focus on renewable energy sources. She brings an overview of the latest sector developments on the Croatian renewable electricity and heating markets. In the special part of the publication,
Ivana Rašić
provides an overview of the business performance of the leading companies of the energy and international markets, and analyzes the performance of the leading companies in Croatia.
As always, the publication can be accessed at the Institute of Economics, Zagreb website
here
or in the attached document.
---
* Biljana Kulišić
, PhD, is employed as a senior researcher at the Department of Renewable Energy Sources, Energy Efficiency and Environmental Protection, Energy Institute Hrvoje Požar. She is national task leader for the Republic of Croatia at IEA Bioenergy Task 43. From 2000, she has been either participating or leading numerous research and EU funded projects. From 2019, Biljana was appointed as the lead expert for the BioEast Initiative Thematic Working Group Bioenergy and New Value-Added Materials, coordinated by the Ministry of Agriculture of the Republic of Croatia.