Presentation of BalkanSmugg project results held in Zagreb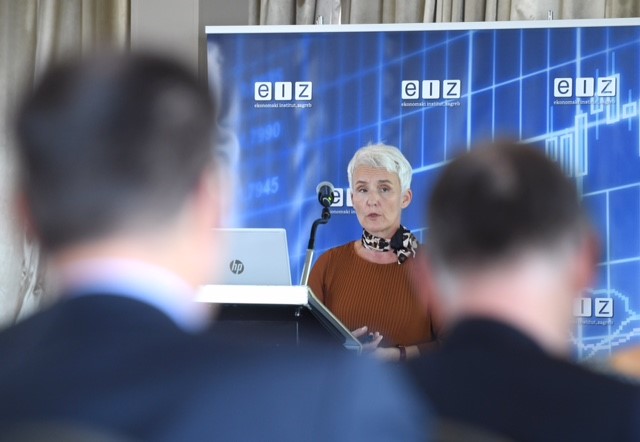 The Institute of Economics, Zagreb presented on
Thursday, 26 September 2019,
in
The Westin Hotel in Zagreb
, results of the project "
Illegal Trade of Tobacco Products: Smuggling as Experienced along the Balkan Route – BalkanSmugg"
.
Project leader,
Jelena Budak
, first presented the
research results
, followed by a panel discussion featuring:
Mario Demirović
, deputy head of the Croatian Customs Administration
Davor Majetić
, director general of Croatian Employers' Association
Maruška Vizek
, director of The Institute of Economics, Zagreb and project associate.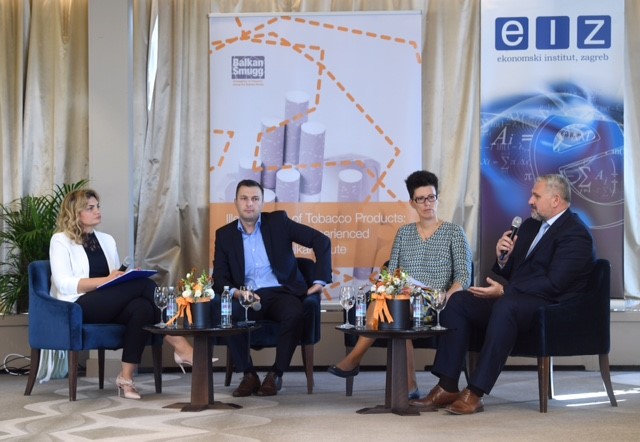 The research was financially supported by the initiative PMI Impact. To learn more about the initiative, please visit
http://pmi-impact.com/
As part of the project, in addition to the final study published in the
English
and
Croatian
languages, seven case studies for each of the countries included in the project have also been published. These case studies, which have also been published bi-lingually, in the English and local languages, can also be found on our
web site
, while photos from the presentation are published in the gallery below (photo credit: Marko Lukunić, Pixsell).
Gallery