New edition of EIZ Working Papers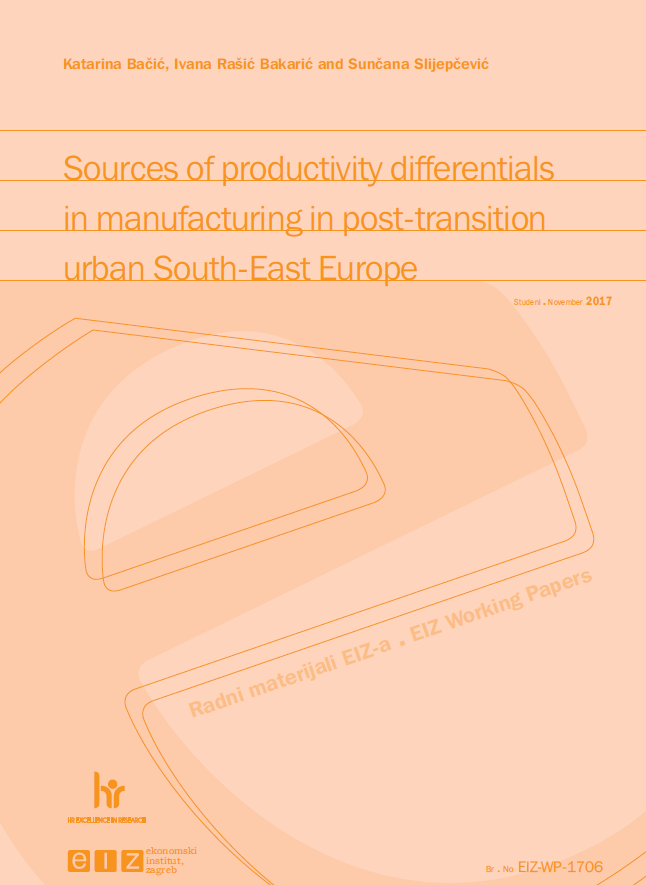 In the latest edition of
EIZ Working Papers
authors Katarina Bačić,
Ivana Rašić Bakarić
and
Sunčana Slijepčević
bring the paper "
Sources of productivity differentials in manufacturing in post-transition urban South-East Europe
".
The paper analyzes the effects of urbanization and localisation economies on manufacturing firms' productivity across urban landscapes in post-transition South-East European (SEE) countries. Fixed-effects panel data estimations on a large sample of firms show that the factors accounting for productivity advantages of manufacturing firms in urban post-transition SEE are related to the firms and to the environment in which these firms operate. Firms located in diversified cities benefit from a productivity premium generated in this type of agglomeration, while no evidence was found that the relative specialization across industries has any effect on firm productivity levels.